CARING FOR YOUR KIDS WHILE YOU TAKE CARE OF US 
Child care available at no cost for essential workers* through a generous partnership with DHS. Children must be enrolled in Kindergarten for 2021.
*As defined by the State of Tennessee
---
PROGRAM DETAILS
Ages: 5-12 (must be enrolled in Kindergarten)
Days Offered: Monday-Friday
Meals Provided: Breakfast, Lunch and Afternoon Snack
HOURS
OF OPERATION
Child Care Hours: 6:30 a.m.-6 p.m.
Drop Off: 6:30-9 a.m. Must be there 30 minutes before first course.
Pick Up: 4-6 p.m.
Note: For added safety, children MUST be dropped off or picked up during these designated times. Students and parents are required to wear masks.
---
Verify Employment
Fill Out After You Register
New Applicants only - Return this Form on Your First Day: Child Information Form  
---
CHECK-IN INFORMATION
---
CANCELLATION POLICIES
Because space is extremely limited, we require that you notify us at least 48 hours in advance if you need to cancel after you register.
Absence without prior notification on two occasions will result in dismissal from emergency response care.
Should you need to cancel, please contact SASsupport@ymcamidtn.org.
---
LATE PICK-UP POLICY
If you do not pick up your child by 6 p.m. on two occasions, we will dismiss your child from the program. They will not be able to enroll again.
We reserve the right to dismiss after the first late pick-up if a parent arrives exceptionally late.
Verification Required
To enroll your child, you must verify your employment and Tennessee residency by uploading your verification paperwork.
Valid Employment Verification Methods
Employee ID
Human Resources Department Verification
Employer Letter
Pay Stub
Valid Residency Verification Methods
Drivers License
Utility Bill
Rental Agreement
No additional application or verification with the state is required. All registration and verification is handled through the Y.
FOCUS ON SAFETY
The YMCA is following safety and cleaning procedures vetted and approved by local Public Health officials.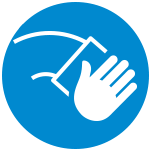 Clean Spaces
We provide enhanced cleaning and other safety protools designed in collaboration with CDC and local public health departments.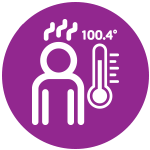 Daily Pre-screening
We provide checks to ensure no sick children or staff are admitted into the programming space.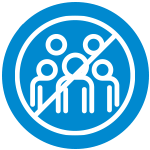 Ensuring a Safe Space
Per DHS recommendations, parents are unable to enter programming space.
 Key Safety Measures
---
Staff-to-child ratios in accordance with CDC and DHS guidelines.
Daily temperature and wellness checks (for staff and children).
Any child or staff with illness symptoms will be sent home.
Children and parents must wear masks.
Groups are separated in different rooms within the building.
Robust cleaning/sanitization regimen before, during and after programming time.
Activity schedule that utilizes social distancing with children.
Notice: This agency is a recipient of taxpayer funding. If you observe an agency director or employee engaging in any activity which you consider to be illegal, improper or wasteful, please call the state comptroller's toll-free hotline: 1-800-232-5454.